Abilene Municipal Band's Holiday Concert
Abilene Municipal Band's Holiday Concert
Eisenhower Presidential Library - Visitors Center Auditorium
Abilene, KS
Sunday, December 3, 2023 - 2:00 p.m. to 3:00 p.m. CST
Enjoy and afternoon concert filled with holiday magic! The Abilene Municipal Band returns to the Eisenhower Presidential Library for their annual holiday concert on Sunday, Dec. 3. Join in the celebration and enjoy some refreshments while listening to traditional and beloved holiday classics. The concert begins at 2 p.m. in the Visitors Center Auditorium.
Take advantage of a special 20% shopping discount to finish up your holiday shopping. The gift shop and museum will be open 11 a.m. until 3 p.m.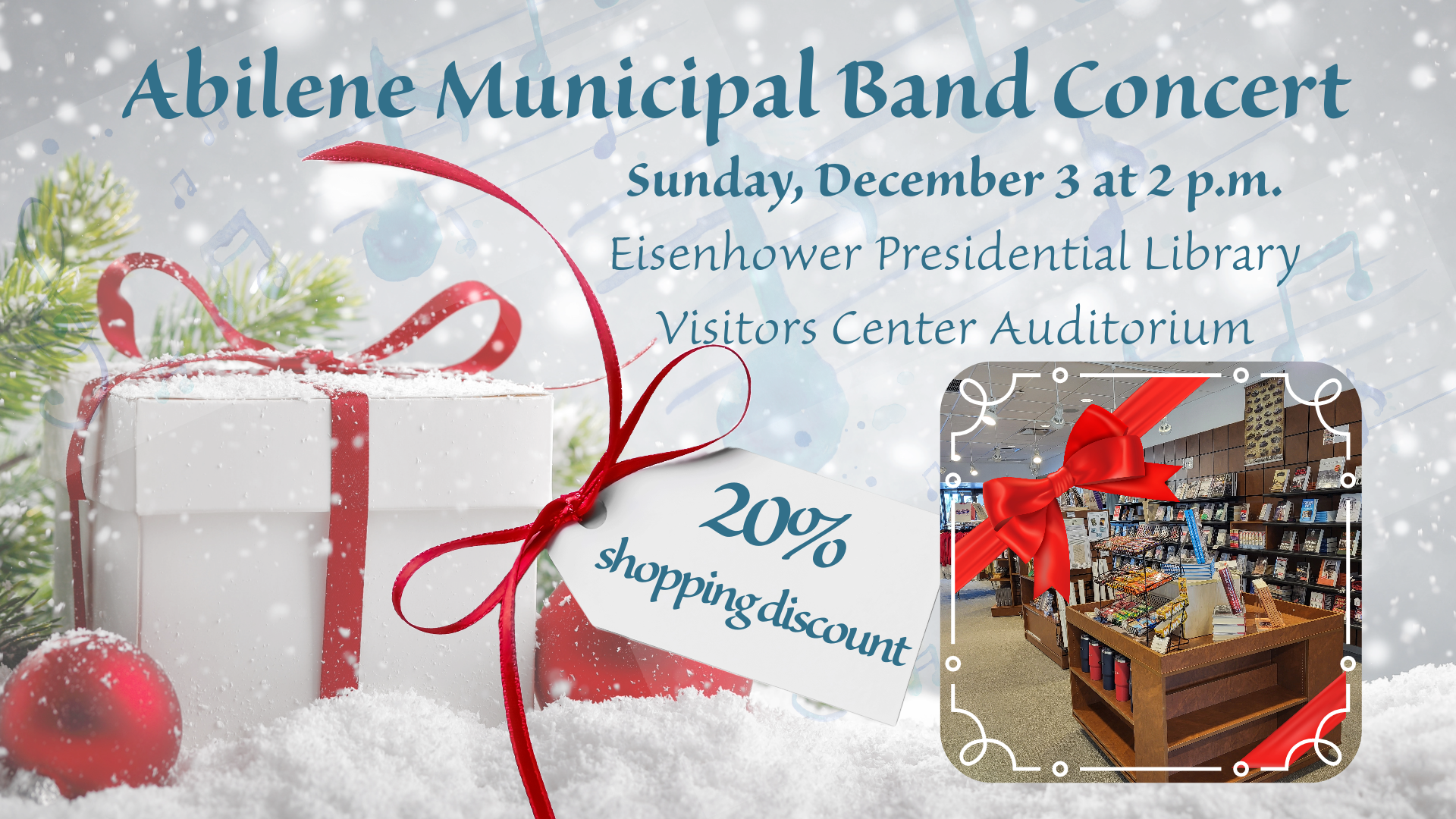 All events listed in the calendar are free unless noted.