Evenings at Ease - June 2021
Evenings at Ease - June 2021
Eisenhower Presidential Library
Online
Tuesday, June 8, 2021 - 7:00 p.m. to 8:00 p.m. CDT
Join online or by telephone!
Phone: 617-675-4444‬ / PIN: ‪909 483 370 2367#‬
Please connect 10 minutes early so the program may begin right on time.
The 2021 Evenings at Ease series is made possible courtesy of the Eisenhower Foundation with generous support from the Jeffcoat Foundation.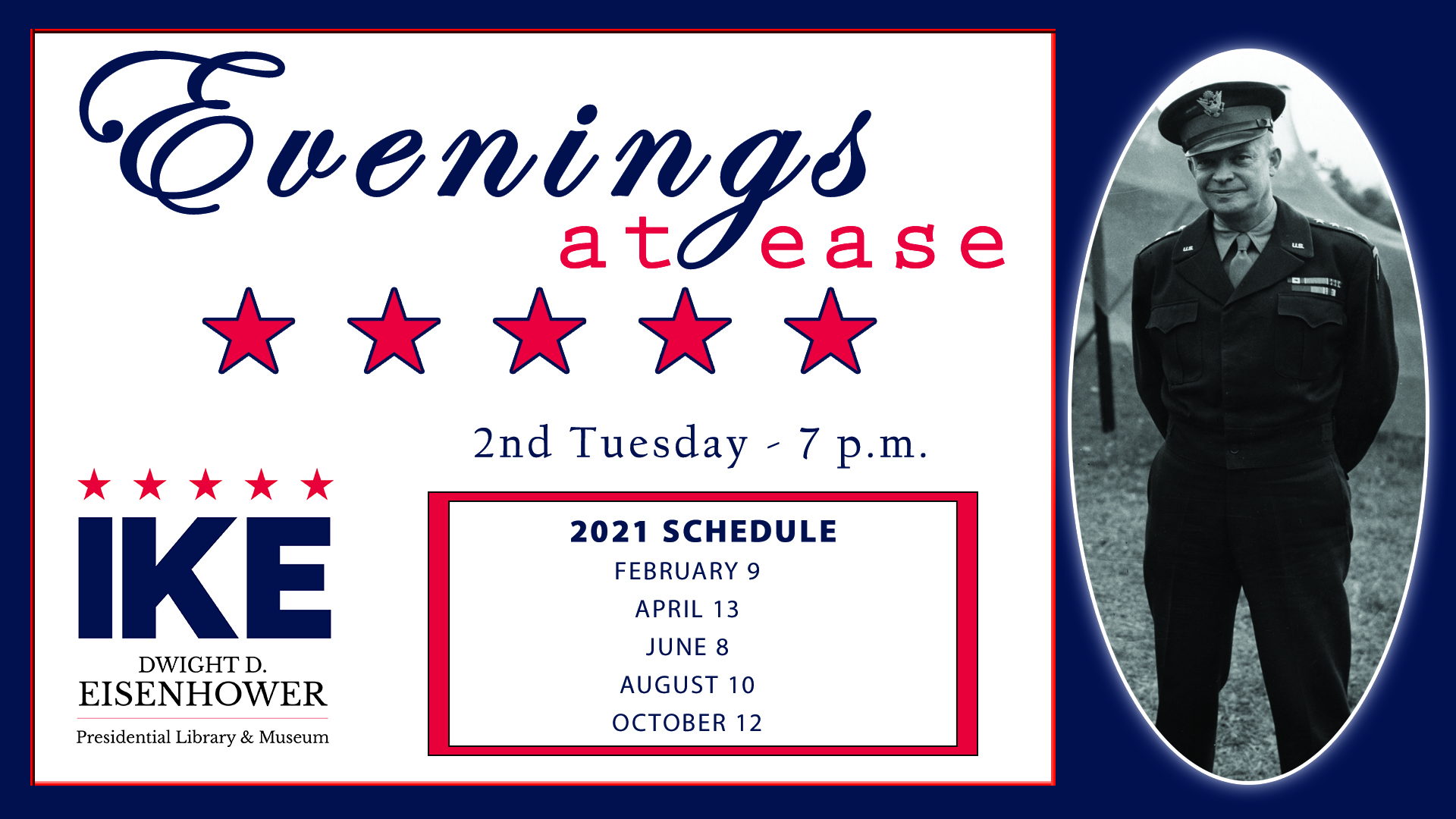 All events listed in the calendar are free unless noted.