Ike's Book Club - July 2022
Ike's Book Club - July 2022
Eisenhower Presidential Library
Online
Tuesday, July 19, 2022 - 7:00 p.m. to 8:00 p.m. CDT
Servants of the People: The 1960s Legacy of African American Leadership by Lea E. Williams
Book discussion will be led by Dr. Carmaletta Williams with Humanities Kansas.
Carmaletta Williams is a retired English and African American Studies professor from Johnson County Community College. Currently, she writes and edits for Williams Publishing Group, LLC. She received her Ph.D. in English from the University of Kansas specializing in African American literature. She is a published author for both creative and scholarly writing.
Join us for Ike's Book Club where this year we will read and discuss various books about leadership. President Eisenhower was a voracious reader. We honor his love for reading with our book club. These programs are all made possible courtesy of the Eisenhower Foundation with generous support from the Jeffcoat Memorial Foundation.
(NOTE: This program was originally scheduled for July 12.)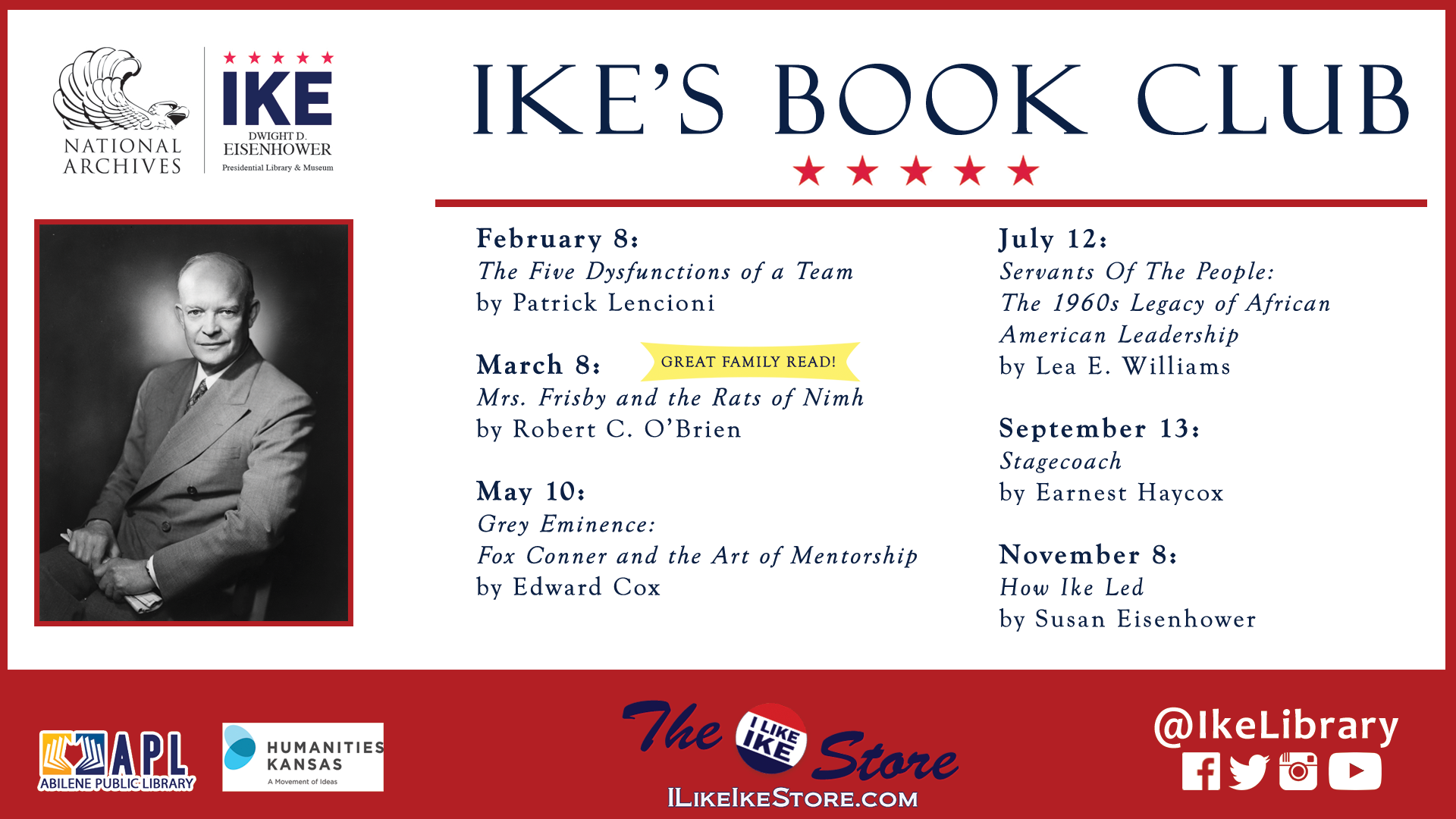 All events listed in the calendar are free unless noted.