Ike's Book Club - March 2021
Ike's Book Club - March 2021
Eisenhower Presidential Library
Online
Tuesday, March 9, 2021 - 7:00 p.m. to 8:00 p.m. CST
March's book selection is Snow Falling on Cedars by David Guterson.
JOIN OUR VIRTUAL PUBLIC PROGRAMS!
URL: meet.google.com/skd-zcwh-rxf
Telephone: 617-675-4444‬ (PIN: ‪691 800 541 4258‬#)
[Please join 10 minutes early so the program may begin on time.]
2021 Book Club List
January 12:
Heartland: A Memoir of Working Hard and Being Broke in the Richest Country on Earth
by Sarah Smarsh
March 9:
Snow Falling on Cedars
by David Guterson
May 11
Not Without Laughter
by Langston Hughes
July 13
The Right Stuff
by Tom Wolfe
September 14
Divided Highways: Building the Interstate System, Transforming American Life
by Tom Lewis
November 9
The Things They Carried
by Tim O'Brien
The 2021 Ike's Book Club series is made possible thanks to the Eisenhower Foundation and the Jeffcoat Foundation. This program series is held in partnership with Humanities Kansas and the Abilene Public Library.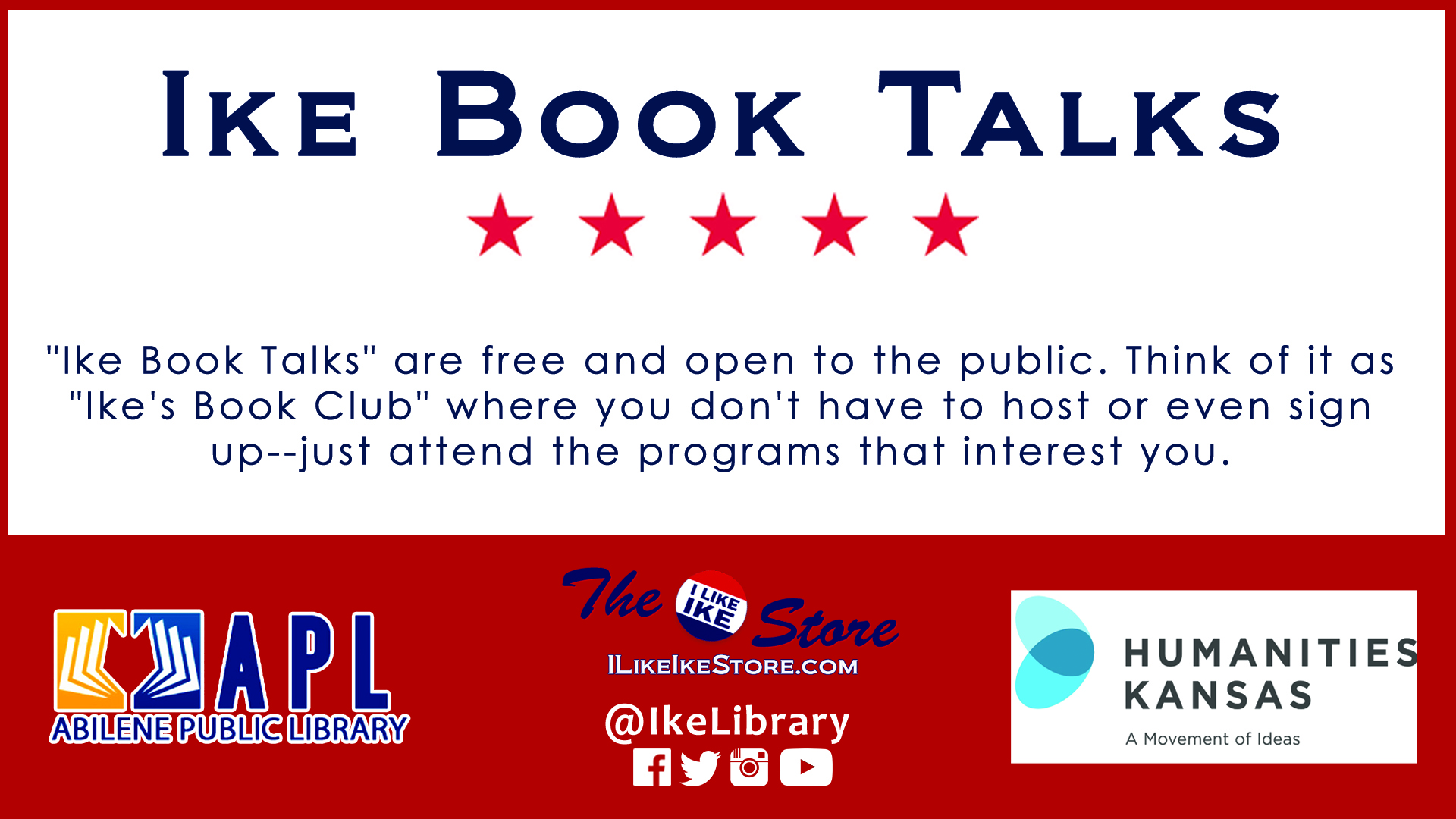 All events listed in the calendar are free unless noted.