Robert Cutler and the Lavender Scare
Robert Cutler and the Lavender Scare
Eisenhower Presidential Library
Library building (indoor courtyard), 200 SE 4th Street, Abilene, Kansas
Tuesday, October 10, 2023 - 7:00 p.m. to 8:00 p.m. CDT
Guest speaker: Author Peter Shinkle
Livestream link: www.youtube.com/watch?v=LDaauFfEr_8
The public is invited to attend the October Evenings at Ease lecture scheduled for Tuesday, October 10 at 7 p.m. central time either in person or online. The in-person component of the program will be held in the library building courtyard at the Eisenhower Presidential Library. The virtual audience may stream the program live on our YouTube channel.
Peter Shinkle will join us virtually to discuss Robert Cutler's complicated role during the Eisenhower Administration. Cutler was a decorated Brigadier General during WWII and appointed in 1953 as the country's first national security advisor. Cutler worked closely with President Dwight D. Eisenhower as a speech writer, confidant and key campaign advisor. However, Cutler also had a secret. At a time of intense fear and hatred of homosexuals in America, Cutler was a closeted gay man. One of the earliest decisions he faced was whether to support an executive order to ban people who had a "sexual perversion" from working in the federal government. Cutler decided to support the executive order and Ike signed it in April 1953. The order led to a purge of homosexuals from the federal government known as the "Lavender Scare."
Shinkle is the author of Ike's Mystery Man, The Secret Lives of Robert Cutler. He worked for 19 years as a news reporter before bringing an investigative journalist's eye to writing about American history. He worked for news organizations including the Baton Rouge Advocate and the St. Louis Post-Dispatch. A native of St. Louis, Shinkle graduated from the University of Virginia and then worked as a Russian translator for the U.S. government before earning a master's degree from the Columbia University School of Journalism.
The 2023 program series is made possible courtesy of the Eisenhower Foundation with generous support from the Jeffcoat Memorial Foundation.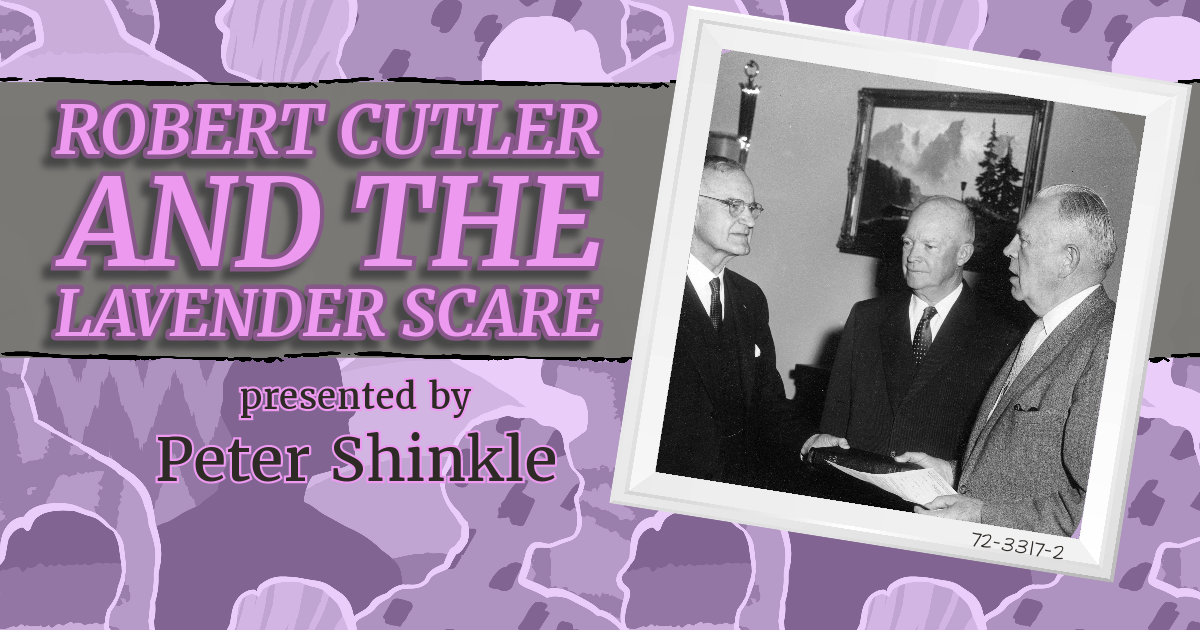 All events listed in the calendar are free unless noted.